Francis Holloway, a young twenty-eight year old stuntman, moved to California at eighteen years old with big dreams of starring in Hollywood action films. He had left behind his broadway career in Canada to move to the United States. He soon became a rising star in his field. Over the years, Holloway has been a stunt double in several movies, performing fast-paced motorcycle sequences with his signature skills.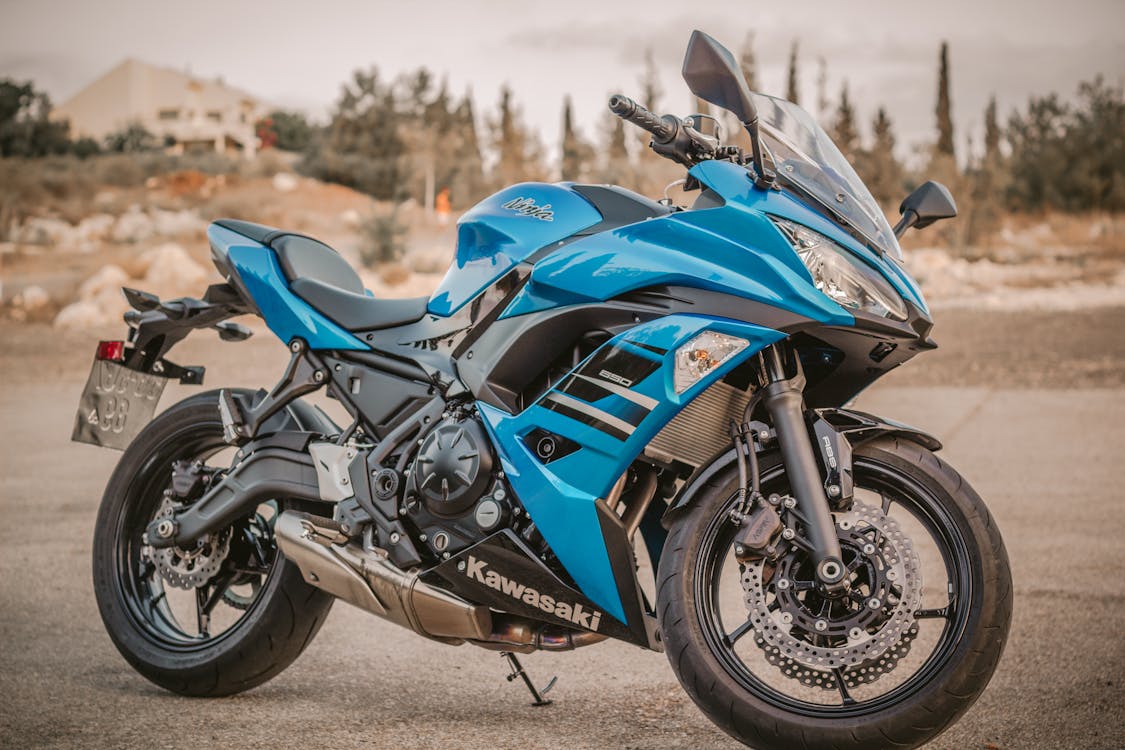 What has been interesting about Holloway's career is that he has always managed to negotiate something into his contract other than money: a vintage motorcycle from the movie set. As such he has collected many motorcycles and built a collection of different brands and models.
Francis grew up watching superhero films and credits his father for teaching him everything he knows about buying, maintaining, and riding a motorcycle. "I've always felt like the stakes are higher on a motorcycle. It feels more vulnerable and exciting because all you have is your helmet and protective clothing," says Francis.
One sunny afternoon, he made the trip from Los Angeles to his childhood home in Poway to visit his parents. On the way there however, he suddenly had a feeling something that was off. As he got close to getting off the highway, a crew of reckless motorcyclists appeared. "My stunt training has always taught me to trust my intuition. I could tell right away that these guys were not safe drivers and that something bad was about to happen."
Francis was hit by one of the members of the motorcycle crew, suffering a minor concussion as a result. He regrets not listening to his intuition well enough and wishes he had pulled over on the highway to wait for the crew to pass. "You'd think that I'd get into an accident like this at work, but it happened as I was riding like any regular person would on the highway. I've never had an injury this bad from doing my stunts."
Luckily, Francis' father knew which auto accident attorney in Poway to call. His father had been in a motorcycle accident before, and had to be rushed to the emergency room for surgery. In 2018, Forbes reported that motorcycle accidents occur 23 times more frequently than other fatal crashes.
Francis Holloway is an example of how even professional stunt motorcyclists can find themselves injured in an accident. Highways and local roads can be dangerous for any rider, regardless of skill level. Motorcycle accidents are common and it is imperative for riders to know their rights and what they deserve as injury compensation. Villasenor Law Offices specializes in personal injury law and represents cases involving motorcycle incidents. Christopher Villasenor is a motorcycle accident attorney who has over 20 years of legal experience, and is located in Poway. Past cases include failure to yield, backing vehicle accidents, sideswipe accidents, and hit-and-run accidents. The firm advocates for the best possible outcome in the interests of their clients and will go to court if the insurance company does not provide their client with a deserving settlement.